The flowers included a personal message from each sender to offer recipients comfort as the world reels from a pandemic and a divisive U.S. election.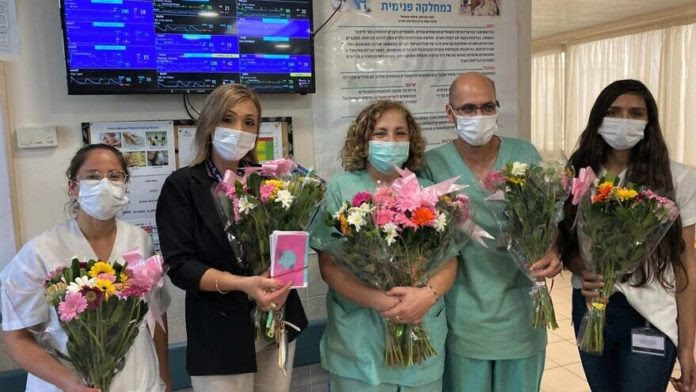 Thousands of bouquets of flowers were delivered in time for this past Shabbat, including to coronavirus patients, doctors, frontline health-care workers, volunteer first responders, lone soldiers in the Israel Defense Forces and elderly people who are isolated during the pandemic.
The initiative was part of the annual international Shabbat Project, which took place in more than 1,600 cities and 100 countries around the world.
The thinking behind it is quite simple. It's been a really difficult year. We've been torn apart in many ways,"
They came up with a campaign that could bring people together—something to remind one another that we are always here for each other and build a kinder, gentler, more empathetic world."
Now That's a beautiful way to spread happiness!
source: https://vosizneias.com/2020/11/09/40000-people-send-flowers-to-covid-heroes-as-part-of-shabbat-project-2020/